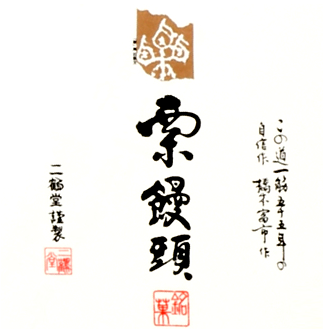 "A proudly produced confectionery in which chestnuts are stuffed, along with our founder's whole heart"
Kuri Manju is a bun which includes an entire large chestnut in a white bean taste with excellent sweetness. You will surely be surprised at the size of the chestnut.
This bun is proudly created by the founder Tomiichi HASHIMOTO. It is a special Japanese confectionery which you can purchase at limited shops including directly managed shops and the online shop.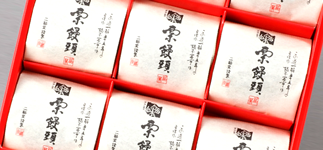 Hakata Area is the birthplace of manju.
As a matter of fact, Fukuoka Prefecture / Hakata Area is the birthplace of the Japanese bun called manju.
A "stone monument of the birthplace of manju" stands in the precincts of Joutenji Temple known as the birthplace of "Hakata Gion Yamakasa".
The technique of how to make manju was brought and spread in Japan by Shoichi kokushi (a Buddhist monk) who founded Jotenji Temple in 1241.
We are sure that Kuri Manju created in the birthplace of manju will be a good memory of your trip.
Name
 Kuri Manju 
Freshness date
40 days from the day it is shipped  
Storing
no refrigeration
Specific raw materials
wheat, egg, milk ingredient  
Calories
195 kcal per piece (our analysis level)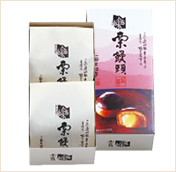 Kuri Manju
2 pieces
Price: 486 yen (tax included)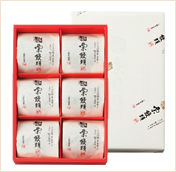 Kuri Manju
6 pieces
Price: 1,620 yen (tax included)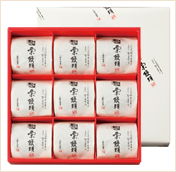 Kuri Manju
9 pieces
Price: 2,268 yen (tax included)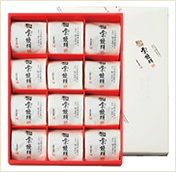 Kuri Manju
12 pieces
Price: 2,916 yen (tax included)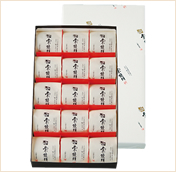 Kuri Manju
15 pieces
Price: 3,680 yen (tax included)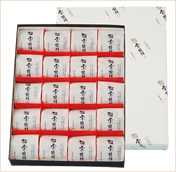 Kuri Manju
20 pieces
Price: 4,870 yen (tax included)